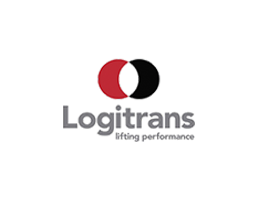 Logitrans Logiflex M manual stacker
Logitrans Logiflex M manual stacker
The Logitrans Logiflex M manual stacker is characterised by its great flexibility and versatility thanks to its interchangeable attachments. It has a 1000 kg load capacity and a high degree of customisation.
Main characteristics
Brand

LOGITRANS

Model

Logiflex M

Country

SPAIN
Industry features
Load capacity

1000 KG
Description:
The stacker facilitates optimal goods handling thanks to the pin-axle board, to which different implements can be fitted to adapt to the load type. The stacker design is compact and robust, reducing maintenance costs and prolonging its useful life.
It is recommended for tight workplaces as its design combines great manoeuvrability with use of space.
Logitrans' extensive testing programme guarantees the highest quality on the machine as well as compliance with the highest health and safety standards.
Further information on the Logitrans Logiflex M manual stacker
Great manoeuvrability thanks to its adjustable forks. 
Manual change between normal/fast lift and power steering. 
Protected chains and foot protectors
Ergonomic tiller