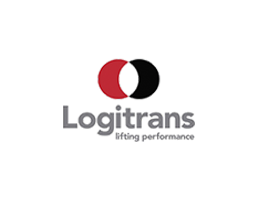 Logitrans HLI Plus stainless scissor pallet jack 1500 kg
Logitrans HLI Plus stainless scissor pallet jack 1500 kg
The HLI Plus model is the scissor lift pallet jack developed by Logitrans with a 1500 kg capacity and manufactured with stainless steel materials to work in the most demanding environments.
Main characteristics
Brand

LOGITRANS

Model

HLI Plus

Country

SPAIN
Description:
The design of the HLI Plus has taken into account the needs of companies that require special hygiene control in handling work and has been developed in close collaboration with them.
The pallet jack has a stainless tiller, piston pump, axles and anchor. The rest of the parts have chrome coating. With these specifications, it can be used in workplaces where stringent hygiene is required on surfaces that are in direct contact with handled products such as meat, fish or medicines.
These types of lifts offer the highest quality and safety through the Logitrans testing programme. 
Further information about the Logitrans HLI Plus scissor lift pallet jack:
Minimises the risk of bacterial attacks.
Developed in environments with stringent hygiene demands.
Stainless steel release lever.
Closed forks.
Easy cleaning.
Robust structure.
AISI 316L steel for the fork chassis.
Long shelf life.
Low maintenance costs.
Highly reliable cylinder structure.