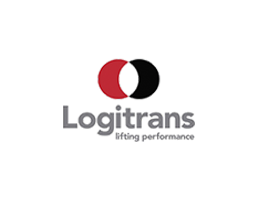 Logitrans Panther Stainless Plus manual pallet jack 2000 kg
Logitrans Panther Stainless Plus manual pallet jack 2000 kg
The Panther is a hand pallet jack model manufactured by Logitrans with a 2000 kg load capacity. In the Inox Plus model, the pallet jack has been developed in collaboration with a dairy products factory to perfectly adapt to aggressive environments that require maximum hygiene.
Main characteristics
Brand

LOGITRANS

Model

Panther Inox Plus

Country

SPAIN
Description:
The Panther Inox Plus model is very useful for moving meat, fish or medicines and in general for any sector that must be stringent on surfaces in direct contact with the products handled. The chassis is acid resistant and the tiller and other components are made of stainless steel. 
These types of lifts offer the highest quality and safety through the Logitrans testing programme and its close collaboration with health and safety experts. 
This pallet jack model is respectful to the environment and delicately handles pallets and product movements. It has rounded corners and has been carefully designed to improve working conditions for operators in terms of ergonomics and safety.
Further information about the Logitrans Panther Inox Plus electric pallet jack:
Minimises the risk of bacterial attacks
Developed in environments with stringent hygiene demands
Closed forks
Easy cleaning
Robust structure
Acid-resistant steel AISI 316L for the chassis (no rust is formed if it is scratched), AISI 304 for all other steel components
Long shelf life
Low maintenance costs