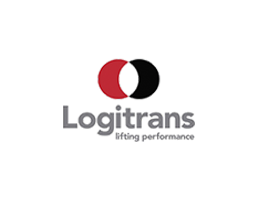 1000 kg Logitrans Logitilt LTI stainless tilting electric pallet jack
1000 kg Logitrans Logitilt LTI stainless tilting electric pallet jack
The Logitilt LTI model is similar to other Logitilt models manufactured by Logitrans with the addition of being made of stainless steel materials. This electric pallet jack has a capacity of up to 1000 kg.
Main characteristics
Brand

LOGITRANS

Model

Logitilt LTI

Country

SPAIN
Industry features
Load capacity

1000 KG
Description:
The stainless steel guarantees that this pallet jack can be used in workplaces that require maximum hygiene in contact with the goods handled. The Logitilt LTI is therefore very useful when transporting meat, fish or medicines.
Its design is comfortable and ergonomic, enabling the operator to manipulate boxes and containers with no need to bend. The forks can be tilted 90º and the tilt degree can be adjusted so that the pallet jack always stops at the same angle.
These types of lifts offer the highest quality and safety through the Logitrans testing programme and its close collaboration with occupational hazard experts. 
Further information on the Logitrans Logitilt LTI tilt electric pallet jack:
Minimises the risk of bacterial attacks
Developed in environments with stringent hygiene demands
Closed forks
Easy cleaning
Few points where bacteria can accumulate
IP44
AISI 316L acid-resistant steel fork chassis (no rust is formed in case of scratches)
Robust structure
Long shelf life
Low maintenance costs - no relays or wearing parts