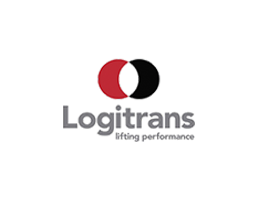 Logitrans LogiQ 200/300 quarter pallet pallet jack
Logitrans LogiQ 200/300 quarter pallet pallet jack
The LogiQ 200/300 is a pallet jack model manufactured by Logitrans ideal for lifting quarter pallets with a 200/300 kg capacity. It is the ideal solution for transport in supermarkets, car parks and petrol stations.
Main characteristics
Brand

LOGITRANS

Model

LogiQ 200/300

Country

SPAIN
Industry features
Load capacity

200/300 KG
Description:
Quarter pallet pallet jacks are often used with display pallets that require a special pallet jack to move them to the correct location quickly and safely.
The LogiQ 200 offers particularly easy manoeuvrability and its flexibility improves work processes in the most difficult spaces. Ease of use is supported by a tiller with ergonomic grip angles that enable a relaxed grip by the operator. Also, the wheels are designed to avoid damaging delicate floors and respecting passageways for the company's customers.
These types of lifts offer the highest quality and safety through the Logitrans testing programme and its close collaboration with occupational hazard experts. 
Further information about the Logitrans LogiQ 200/300 pallet jack
The pallet is lifted from the ground with a single tiller stroke.
Optimal use of space.
High manoeuvrability.
Low weight.
CE mark.
Foot protection.
Low maintenance costs.