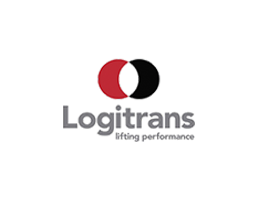 Logitrans Panther Flex manual pallet jack
Logitrans Panther Flex manual pallet jack
The Flex is the Panther pallet jack model manufactured by Logitrans that can fully adapt to your requirements. Characterised by flexibility in the forks whose length varies between 600 mm to 2400 mm with a distance between them from 350 mm to 1100 mm. The Panther Flex is also available with forks for drums and different types of wheels. 
Main characteristics
Brand

LOGITRANS

Model

Panther Flex

Country

SPAIN
Description:
These types of lifts offer the highest quality and safety through the Logitrans testing programme and its close collaboration with occupational hazard experts. 
This pallet jack model is respectful to the environment and delicately handles pallets and product movements. It has rounded corners and has been carefully designed to improve working conditions for operators in terms of ergonomics and safety.
Further information on the Logitrans Panther Flex electric pallet jack
Adjustable fork height
Ergonomic tiller with minimal starting power
Silent transport
Robust machine with low maintenance costs that prolong its useful life.